Case studies & Testimonials
"Purpose driven methodology and the community has been priceless. I teach entrepreneur courses at colleges and I wanted to start my own online coaching business. The team created a 30 day plan for me and helped setting up my website, funnels, and everything I needed to start...my online classrooms are booked and my business is growing. Thank you team for the support"
"Vic is great to work with and very knowledgeable in the areas of technology, and product marketing. We needed a product consultant who can guide our marketing and technology teams and he went beyond that. Our YouTube Ads and Facebook Ads are performing extremely well and we are using automation and analytics to grow our university. "
Kimmi scaled her social media marketing business to high 6-figures by implementing YouTube Ads & Video Strategies to her business model.
"If you are looking to learn more about YouTube Ads — how to create video funnels, I highly recommend booking a meeting with Vic. I am getting so many great results from video ads. I now have the confidence to do it myself"
-Kimmi H.
"The Purpose community and the live coaching sessions are a great help. I have booked 30 meetings last month for my web design agency. Looking forward to more great months. Vic and Alex are the experts...and highly recommended. Thank you"
We helped Jeff go from $10K to 150K in just 4 months! Jeff also makes $20k/month in recurring monthly revenue from the paid community we implemented for him. 
"This has helped my business grow beyond what I have imagined a year ago. We went from losing money in paid ads to running a very profitable business "
From $2k by selling self-guided courses to 40K in monthly recurring revenue (MRR Model) In just 5 months by transitioning into a consulting model.
The client was using teachable platform to sell his knowledge in the areas of nonprofit and trusts. He hired a marketing agency and was losing money on paid ads and the agency fees. 
After Quantum Virtual Mastermind: 
$40k in monthly recurring revenue. Highest month of sales: $85k.
Here is what we did: 
We got rid of the teachable platform and implemented new methodology, systems, and paid community.
The client was selling self-guided courses for $500. We helped him transition into consulting model and the client is now charging premium prices and attracting high paying customers. 
We created an hybrid approach. Self guided videos + personalized consulting. We implemented a community similar to ours and helped him build an engaging community. 
By using Purpose + Profit strategy, the client is advertising for Free without paying for ads out his own pocket. 
$30,000 of revenue in 4 weeks by implementing partnership model!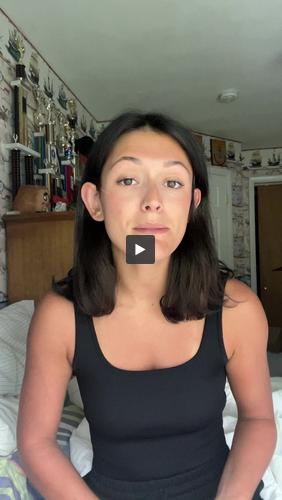 "Since partnering up with their team, I now have the technology, tools, and coaching all in one place — if you are a business professional looking to level up your company, get on a Zoom call with them" – Ariel M.
PART OF OUR QUANTUM VIRTUAL MASTERMIND PROGRAM
PART OF OUR QUANTUM VIRTUAL MASTERMIND PROGRAM
4 case studies of our clients using Google Ads without paying for Ads. 
Marketing consultant client
Book Publishing Agency
Fitness and Health coach
Real estate consultant
Rohan is now thriving and running a successful blockchain consultancy firm. 
We built high-converting website and funnels using Attract CRM systems. Saving client thousands in web agency fees.
Marketing CRM training + Crypto community implementation. Result = As of March 2023, the client now has over 500 community members in his paid community. 
"Running virtual workshops and community is an awesome strategy and it is working wonders for my blockchain business."
PART OF OUR QUANTUM VIRTUAL MASTERMIND PROGRAM 
QVM Mastermind program. Purpose + Profit implementation resulted in client advertising for free on Google & Microsoft advertising channels.

Watch the case study.  
PART OF OUR QUANTUM VIRTUAL MASTERMIND PROGRAM
SKIP TO 3:48 TO SEE THE REAL ESTATE CASE STUDY
PART OF OUR QUANTUM VIRTUAL MASTERMIND PROGRAM
"Vic tells you like it is and he is very informative. I feel like I have the tools I need to go from from freelance WordPress developer to a consultant that is focused on bringing results and providing valuable solutions to my clients than just building sites. I can't say enough great things about this team and l love the energy and passion. "